NSE: ZENTEC – Zen Technologies Limited is an India-based company designing, emerging, and manufacturing training simulators. The Company offers its products to police and paramilitary forces, armed forces, security forces, and government departments, such as transport, mining, infrastructure, and civilian market. The Company has supplied over 170 simulators to over 70 customers all over India and enjoys the confidence of this large customer base. Its customers are located across the length and breadth of the country. The main customers are defense services, state police forces, paramilitary forces, and the navy of a South East Asian country.
The Company supplies both domestic and international markets. The Company's products are divided into Land-based Military Simulators, Driving Simulators, and Mining and Special Equipment Simulators. The Company's manufacturing unit is located in Telangana, India. Its subsidiaries include Zen Technologies USA Inc., Unistring Tech Solutions Private Limited, and Zen Medical Technologies Private Limited.
Brief about NSE: Zen Technologies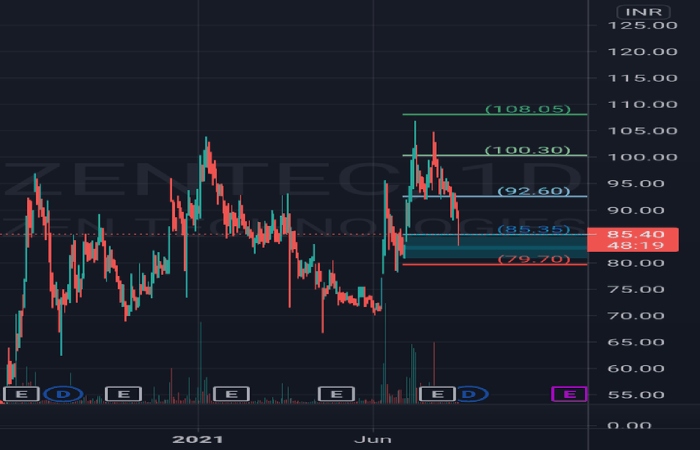 The Company has supplied over 170 simulators to over 70 customers all over India and enjoys the confidence of this large customer base. Its customers are located across the length and breadth of the country. The main customers are defense services, state police forces, paramilitary forces, and the navy of a South East Asian country.
Zen Technologies has been acquiring technology competencies and is now poised as a solutions provider. The Company attaches particular importance to its in-house R&D division, recognized by the Department of Scientific and Industrial Research, Ministry of Science and Technology, Government of India. Their mission is to deliver their clients the highest level of products and services in their areas of expertise. The Company went public in the year 2000. Zen has been at the front of applying new skills and developing new products and is actively involved in the indigenization of technologies, which are helpful for Indian security forces.
NSE: Zen Technologies Ltd Share Price
NSE: Zen Technologies Ltd is in the IT – Software sector, having a market capitalization of Rs. 2515.7 crores. It has reported sales of Rs. 32.93 crores and a net profit of Rs. 7.58 crores for the quarter that ended December 2018. The company management includes Ashok Atluri, Ashok Atluri, M Ravi Kumar, Amreek Singh Sandhu, R K Tyagi, Ajay Kumar Singh, Shilpa Choudari, Sirisha Chintapalli, Kishore Dutt Atluri (Chairman & Managing Director), among others.
The Company has delivered poor Income growth of -16.49% over the past three years.
The Company has delivered poor profit growth of -52.79% over the past three years.
The Company has high debtor days of 125.52.
Zen Technologies Stock Price Analysis and Quick Research Report
Is Zen Technologies an attractive stock to invest in?
Stock investing requires careful financial data analysis to determine the Company's net worth. It is generally complete by examining the Company's profit and loss account, balance sheet, and cash flow statement, and it can be time-consuming and bulky. A simple method to determine a company's performance is to look at its financial ratios, which can help make sense of the devastating amount of information in its financial statements.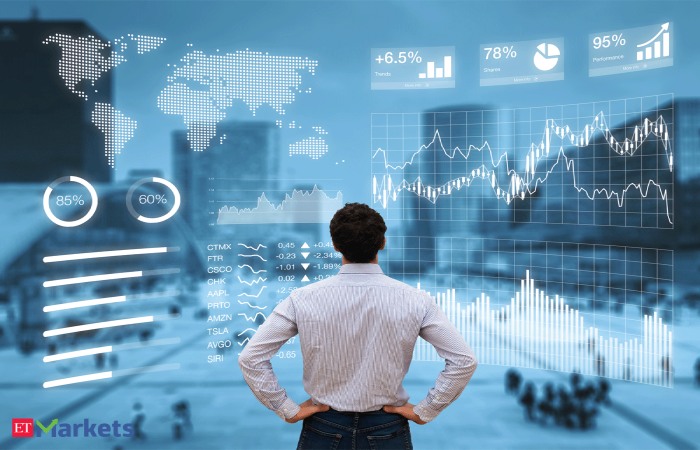 Here are a few crucial tools that should be a part of every stakeholder's research procedure.
PE ratio: –
Price to Pays ratio, which indicates how much an investor is willing to pay for a share for every rupee of earnings. A universal rule of thumb is that shares exchange at a low P/E undervalue (it depends on other factors too). Zen Technologies has a high PE ratio of 115.58 which comparatively overvalue.
Return on Assets (ROA): –
Return on Assets measures how efficiently a company can earn a return on its asset investment. In other words, ROA shows how capably a company can convert the money used to obtain assets into net income or profits. Zen Technologies has a ROA of 0.75 %, a bad sign for future performance. (higher values are always desirable)
Current ratio: –
The current ratio procedures a company's skill to pay its short-term liabilities with its assets. A higher current ratio is necessary so the Company might be stable to unexpert business and economic bumps. Zen Technologies has a Current ratio of 4.09.
Return on equity: –
ROE measures the skill of a firm to create profits from its shareholder's funds in the Firm. In other disputes, the return on equity ratio displays how much profit each mutual stockholders' equity rupee generates. Zen Technologies has an ROE of 0.81 % .(advanced as well)
Debt to equity ratio: –
It is an excellent metric to check out the capital structure and its performance. Zen Technologies has a D/E ratio of 0.04, meaning that the Company has a low proportion of debt in its capital.
Sales growth: –
Zen Technologies has reported revenue growth of 8.34 % which is poor for its growth and performance.
Operating Margin: –
The operating Margin of Zen Technologies for the current financial year is 3.72 %, which will tell you about the Company's operational efficiency.
Dividend Yield: –
It tells us how many shares we will receive concerning the stocks price. The current year dividend for Zen Technologies is Rs 0.10, and the yield is 0.03 %.
NSE HAL – Hindustan Aeronautics Ltd
Hindustan Aeronautics Ltd operates in the aerospace and defence sector. The company is engaged in designing, manufacturing, and developing products like aircraft, helicopters, systems and accessories, power plants, avionics, materials like castings, rolled rings, rubber products, and aerospace, including structures and tanks and cryogenic engines. Geographically the company derives revenue from India and other countries, of which a majority of revenue generates from India.
NSE:Reliance Industries Ltd
Reliance Industries Ltd. Involves in hydrocarbon exploration and production, petrochemicals, retail, petroleum refining and marketing and telecommunications. It functions through the following segments: Oil & Gas, Retail, Digital Services, Financial Services, Oil to Chemicals (O2C), and Others. The O2C section includes refining, petrochemicals, fuel retailing through Reliance BP Mobility Limited, aeronautics fuel and bulk wholesale marketing. The Oil and Gas segment includes in the investigation, development and production of crude oil and natural gas. The Retail part includes consumer retail and a range of related services. The Digital Services segment consists of providing a range of digital services. The Financial Services segment comprises management and deployment of identified resources of the firm to various activities, including non-banking financial services and insurance broking. The Others segment engages in Media, SEZ development, and textile business. Dhirubhai Hirachand Ambani started the company in 1966, headquartered in Mumbai, India.
NSE: Reliance Infrastructure
Reliance Infrastructure Limited is engaged in the business of engineering and construction. It operates through three segments: Power, Engineering and Construction (E&C) and Infrastructure. The Power segment is engaged in generating, transmitting, and distributing electrical power at various locations. It operates a 220 megawatt (MW) combined cycle power plant at Samalkot, a 48 MW combined cycle power plant at Mormugao, and a 9.39 MW Windfarm at Chitradurga. It supplies power to residential, industrial, commercial, and other consumers. The E&C segment renders value-added services in construction, erection, commissioning and contracting. The infrastructure segment includes businesses concerning the development, operation and maintenance of toll roads, metro rail transit system and airports. It is also involved in the implementation, process, and maintenance of several projects in the defence sector and infrastructural areas through its special-purpose vehicles.