This article will help you fix Microsoft Outlook if you encounter this error [pii_email_b7d77a88f1f716a4e737]. Online communication tools such as MS outlook are essential in today's corporate world. Unfortunately, due to the bad health of your information management software system, sometimes it shows technical errors like pii_email_e43ebd016a192406b125.
Therefore, [pii_email_b7d77a88f1f716a4e737] is an error code indicating that Microsoft Outlook is not working correctly. Although the error has occurred for a long time, many users are not yet worried about its impact. It will likely crash the machine if it does not address on time.
Reasons for [pii_email_b7d77a88f1f716a4e737] Error Code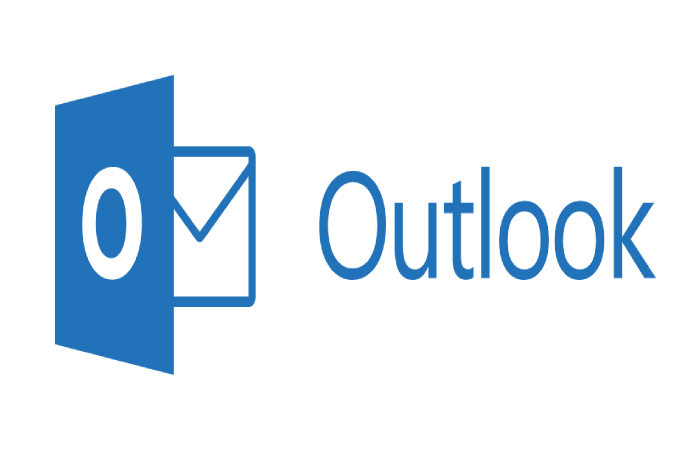 Several reasons can cause an error code [pii_email_b7d77a88f1f716a4e737]. This reason is listed below.
We are using several accounts in Outlook.
If the Outlook version is incompatible with the Windows version, it will cause an error.
This [pii_email_b7d77a88f1f716a4e737] error code might occurs if you are not using the web application of Microsoft Outlook.
Not deleting cache and cookies, and damaged data packages will not delete, and also not cleaning the history of exploration.
If the installation process is disrupted, Outlook will cause errors [pii_email_b7d77a88f1f716a4e737] because it will not function properly.
The reason for the error is not using the web-based outlook version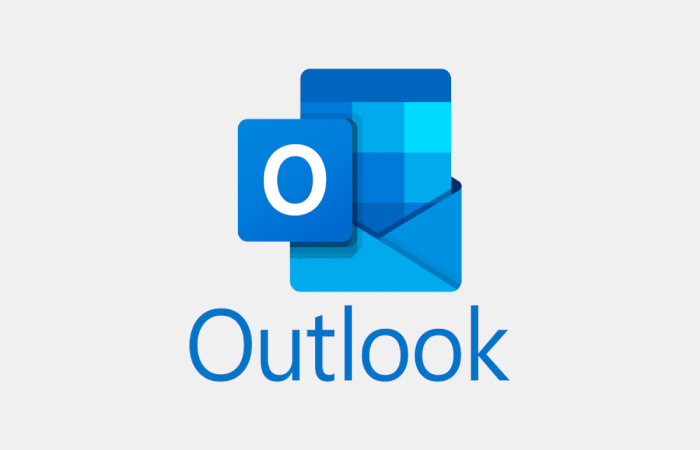 The error also causes by application installation but did not dispute with Outlook.
Check for Updates: The first step is to ensure you have the latest version of Microsoft Outlook installed on your system. To check for updates, go to the Help section in the toolbar and click "Check for Updates."
Clear Cache and Cookies: Clearing the cache and cookies may also help fix the error. Go to your web browser settings and clear the cache and cookies.
Check Your Internet Connection: The error may also occur due to a poor internet connection. Make sure that you connect to a stable and robust internet connection.
Disable Antivirus: Sometimes, antivirus software may interfere with Microsoft Outlook and cause errors. Try disabling your antivirus software temporarily and check if the error resolves.
Contact Microsoft Support: If none of the above methods work, contact Microsoft Support for further assistance. They may provide you with a more specific solution to your problem.
Conclusion
Sometimes mistakes can be caused by simple reasons. [pii_email_e43ebd016a192406b125]. It is one example of such a mistake. The simple methods mentioned here should quickly help you solve your [pii_email_b7d77a88f1f716a4e737] issue. Try them all and see what solves your problem.
Related Error:
[pii_email_b47d29538f12c20da426] [pii_email_e7ab94772079efbbcb25] [pii_email_e6685ca0de00abf1e4d5] [pii_email_aef67573025b785e8ee2] [pii_email_fa726aae9810c9f726a1] [pii_email_cbd448bbd34c985e423c] [pii_email_bbc3ff95d349b30c2503] [pii_email_5b2bf020001f0bc2e4f3] [pii_email_d794d86d859c4304d04b] [pii_email_c752da6d57c276815ca2] [pii_email_3a4de1ed75a7e06d7e60] [pii_email_f9bfddf3103f659807df] [pii_email_f56dda339d9ab97af3cb] [pii_email_e80c99419553948887a9] [pii_email_cb926d7a93773fcbba16] [pii_email_7626800840576d24b18c] [pii_email_676ae6d291aefbb083eb] [pii_email_ed48e0db261ba6ca800d] [pii_email_61961f23fa6a16c0cf3e] [pii_email_93bf3554c39bdef54965] [pii_email_387fb3a7cd2b118358b8] [pii_email_4bd3f6cbbb12ef19daea] [pii_email_3f9311ff3c6ba118fb12] [pii_email_b7d77a88f1f716a4e737] [pii_email_cb926d7a93773fcbba16] [pii_email_9f55451c2842463277c4] [pii_email_51379926175b1edb8738] [pii_email_76b1e82f53dea6fc1a63] [pii_email_1e0f4e2dc0caa3e167df] [pii_email_dc7e929425c20fc4d8c2] [pii_email_316cb5e2e59f1ce78052] [pii_email_e5afc8b23902cb671313] [pii_email_c5b4711fb519dab7145a] [pii_email_4a54df77285983c5da74] [pii_email_3ceeb7dd155a01a6455b] [pii_email_951913e90540eed3d7f2] [pii_email_0a5062fb70a2a343f369] [pii_email_206d8398c02a8b733263] [pii_email_3a4de1ed75a7e06d7e60] [pii_email_4f756e6f0b8aa8e6c202] [pii_email_07e5245661e6869f8bb4] [pii_email_3a9d3c10845f8b9d77b2] [pii_email_be5f33dbc1906d2b5336] [pii_email_84e9c709276f599ab1e7] [pii_email_c0872b2275c5451a2577] [pii_email_1e99215a2a7130f33f11] [pii_email_bc0906f15818797f9ace] [pii_email_066f1e5f1e4576b47760] [pii_email_1606b61a08e6a2cf4db9] [pii_email_4dd09cddea0cd66b5592] [pii_email_029231e8462fca76041e] [pii_email_844c7c48c40fcebbdbbb] [pii_email_9ba94c086590853d8247] [pii_email_e1aa8f4deb45ecd93b2a] [pii_email_8d527d394345cf85ee4b] [pii_email_0798d2cbe47405be6fe2] [pii_email_cd4b80dbd951adb0d4dd] [pii_email_e80c99419553948887a9] [pii_email_8fac9ab2d973e77c2bb9] [pii_email_111dd8f5fa26379dc099] [pii_email_88906589dba20a6335c2] [pii_email_0cbbda68c705117dc84f] [pii_email_e1aa8f4deb45ecd93b2a] [pii_email_07e5245661e6869f8bb4] [pii_email_95fb429ddab3b9357c9f] [pii_email_be2e2053115ed832a58c] [pii_email_cd4b80dbd951adb0d4dd] [pii_email_11fe1b3b7ddac37a081f] [pii_email_11fe1b3b7ddac37a081f] [pii_email_a427253221614b6547d5] [pii_email_206d8398c02a8b733263] [pii_email_3ab3cc43cc1e13a096b4] [pii_email_029231e8462fca76041e] [pii_email_cb926d7a93773fcbba16] [pii_email_5ea5904f0f81c6bf4718] [pii_email_33bcc5fa9284de56eb3d] [pii_email_f3e1c1a4c72c0521b558] [pii_email_95a020940f9f259ff4af] [pii_email_b7d77a88f1f716a4e737] [pii_email_3f9311ff3c6ba118fb12] [pii_email_ddf7eb3e67667fd04f14] [pii_email_9ba94c086590853d8247] [pii_email_12e95e5cac8028acce08] [pii_email_676ae6d291aefbb083eb] [pii_email_2c6d2da7924176e83f00] [pii_email_8908f3cbfca757e25c17] [pii_email_11fe1b3b7ddac37a081f] [pii_email_654fbfc0ac64aec32e9c] [pii_email_7e710fffb86b8d1d9420] [pii_email_081a2214d44147a79040] [pii_email_921c2c8abf6264fa57fd] [pii_email_ed091850a13867385bea] [pii_email_123dd92c65546aac4234] [pii_email_8e90db124b2282f8e586] [pii_email_8dd6bcefcecdc6a73ef7] [pii_email_731e4fa49af5682d1af7] [pii_email_c752da6d57c276815ca2] [pii_email_0f5d13fdd444218ce923] [pii_email_9045ddcab0866fc1c324] [pii_email_7f50b3874b546a6ddaaf] [pii_email_123dd92c65546aac4234] [pii_email_dbd9dd084703ead3b9cf] [pii_email_95fb429ddab3b9357c9f] [pii_email_654fbfc0ac64aec32e9c] [pii_email_37f47c404649338129d6] [pii_email_081a2214d44147a79040] [pii_email_148502ad759f50f39787] [pii_email_2380b9d6520a43ec25f6] [pii_email_96a71d706ac0e355e34a] [pii_email_ec4f22c28919a953e74e] [pii_email_eed2460d504c647bb1aa] [pii_email_2c6d2da7924176e83f00] [pii_email_1b754da386dc6406f331] [pii_email_a09ae663ed64d4128110] [pii_email_d0d8b4db7f7b5f149bbc] [pii_email_1a85c09ee7a236c446b6] [pii_email_b00f854b68699ed1a3da] [pii_email_6d58080b4b0962443f2d] [pii_email_adba8ec29bf46a0e5af1] [pii_email_67c5f5da8c8c05079c1c] [pii_email_9213560866c1d3fb85c4] [pii_email_d8b5ae9e746baa12514d] [pii_email_1097f20dcb907316f9fc] [pii_email_61961f23fa6a16c0cf3e] [pii_email_a0bde8a168fd673be467] [pii_email_81776c7d9423ed98546b] [pii_email_4f6a3bc1061f26b88cf0] [pii_email_10cb866b0b8f268f4a27] [pii_email_6895d8b728f6deb48f16] [pii_email_0ab6c490b59ce2077446] [pii_email_1421b643a8170725bf7c] [pii_email_7e459475452c648cb36c] [pii_email_c34c0c887eb42ec29431] [pii_email_7e6aedfca1aaeccd22a4] [pii_email_4944ec66b42375ba1d82] [pii_email_4dd09cddea0cd66b5592] [pii_email_a32d8b04996f6ae8eeb0] [pii_email_0f5d13fdd444218ce923] [pii_email_a7b93224472ff079e7ed] [pii_email_58fffc10f1403c2bb372] [pii_email_a09ae663ed64d4128110] [pii_email_7aa1063d0d4a455b59e4] [pii_email_f480ef3c0a9147fe9f26] [pii_email_8fac9ab2d973e77c2bb9] [pii_email_3d7a961fcee0de35d04b] [pii_email_53a1b6aa20d3c35d2f51] [pii_email_4cace83cb9d81b1d36b7] [pii_email_3ca22155a0589f8ed0af] [pii_email_31a0afb4b55fc6f84eec] [pii_email_ccc72642c6c6e3fe8a61] [pii_email_3d7a961fcee0de35d04b] [pii_email_17152b5c60a2ee4c1ec1] [pii_email_3f9311ff3c6ba118fb12] [pii_email_4963ef873adfeebdcd41] [pii_email_7ba0add153c8fce05d5f] [pii_email_455c84e3d0d28c86418d] [pii_email_029231e8462fca76041e] [pii_email_c263456df47efa5b0135] [pii_email_e67083c08bf2e787f61f] [pii_email_951913e90540eed3d7f2] [pii_email_872216be680b2ab20ab3] [pii_email_92cb35c247cbd9428857] [pii_email_dfe3cf3209d9aaaf6d66] [pii_email_4c9dff8286c169c80488] [pii_email_f25b7c2ce219e167e8f5] [pii_email_1ada691c53e1271bdca6] [pii_email_12d9523f44da829512c5] [pii_email_1fb861393abed78ab415] [pii_email_1c239cbbb329ebf442ff] [pii_email_a088d7a523bb74dae048] [pii_email_2574ee28734b829a5e42] [pii_email_e26dbf79d8c0635e5ca7] [pii_email_03e77cb12cc4716a2a15] [pii_email_03f4a0eeae8484e189e8] [pii_email_bbf95bff57a974a71da8] [pii_email_0048997cdc300383cb33] [pii_email_0c53e8f99f30b8d2a921] [pii_email_0c6e3df295302158e28b] [pii_email_0c7e95773528a620f410] [pii_email_0c889ab14f2a6ba303bc] [pii_email_0cb90a72c8b0af041cd8] [pii_email_0cbbda68c705117dc84f] [pii_email_0cd5f24f98c974f3543b] [pii_email_0cd81888a5fe7246075b] [pii_email_0d0109a26f84744098ea] [pii_email_0d304b417851a62ee487] [pii_email_0d328a4c4fca15132c99] [pii_email_0d8b28b698cecad90554] [pii_email_0d93d124f943c7d655ba] [pii_email_0d973a099d175674a5f4] [pii_email_0dba694da07d144ae522] [pii_email_0dbab9c46c5c58d60a2c] [pii_email_0de9c7d77885e57f870f] [pii_email_0e3cd9cb778c89f6c1c0] [pii_email_0e75fa39d7f4a14722a7] [pii_email_16fd5c290fc6f229b142] [pii_email_170f48204c9bdf9eafd2] [pii_email_171327765cd9c45da595] [pii_email_173ad2f84e2639e6340c] [pii_email_174f092082b581fc21d5] [pii_email_1774283a2a2c49516ddf] [pii_email_178709cab5246548d17e] [pii_email_17904eadb002a490df86] [pii_email_179ade1537a46841322e] [pii_email_17ce57b51555d7a0ee45] [pii_email_17d1dd6f206561101fd8] [pii_email_1831b7c77a35fe5277ef] [pii_email_185525bd5c925a265138] [pii_email_191e8e729dfc2454e1eb] [pii_email_195c2dd99ba1add9c672] [pii_email_19b15ea9833a99b1d76c] [pii_email_19c615a7f6086a2a0a3a] [pii_email_1a6fb68ef0c8085a3269] [pii_email_1aa588fa47a7aeaab3b4] [pii_email_1accab5e89c6285e1041] [pii_email_1ada691c53e1271bdca6] [pii_email_1ade9b17a9636d9edb37] [pii_email_1ae1d9186cda828fdf12] [pii_email_1aed60e7e0d9a86878c8] [pii_email_1b481cd6bc515a7c2adc] [pii_email_1b5f6a3ac5034f9022da] [pii_email_1b754da386dc6406f331] [pii_email_1b7c64ce91221ad3af70] [pii_email_1fb861393abed78ab415] [pii_email_1feacf1cb4890d9ae644] [pii_email_20019c20f40585f6e2ce] [pii_email_2021edc6bf88520fdc5e] [pii_email_202eb5c9e03ef53aef6f] [pii_email_2031b8aa05a3e0b21ffd] [pii_email_20805ae68021cfd0c123] [pii_email_208e9d4873d61f0480c6] [pii_email_20df769630edcdd016f8] [pii_email_211413435d9fecc30356] [pii_email_21158ff877891cbb4716] [pii_email_2146310bc5b3ec559a07] [pii_email_21a19f84574f201efdaf] [pii_email_21d637f66bdfae264e06] [pii_email_21f8ea144533c21c5837] [pii_email_2258c03b7c27555ee28d] [pii_email_227e278220a8e4f603f9] [pii_email_227f2262f31d1f072fa0] [pii_email_2281cca773db84638fcf] [pii_email_228f1e44b0880312f6ec] [pii_email_238f2c4285fc22a739c7] [pii_email_239c1f01a8558ebfa15f] [pii_email_23ea65d9a4fc36be7816] [pii_email_2440dab3fdb346e55609] [pii_email_2459d3023a14ed22daf0] [pii_email_245b0c3d7279080caff4] [pii_email_24778bc97d360f4ebec6] [pii_email_247df5366a8bac33a9d6] [pii_email_2488850900858b2bc9f0] [pii_email_24894f799b7830851e65] [pii_email_24ab5aaf677a5c128e4f] [pii_email_257308ac4463c1618246] [pii_email_25baa7f925768b511450] [pii_email_263cb0e003ba0e59559e] [pii_email_265d3708313ba5e38b47] [pii_email_2665d6910717c1f1e48e] [pii_email_2669f5ef5c1fda8e20d2] [pii_email_26aa55e19d54cdbb5c7f] [pii_email_270157bf4fd9931a3401] [pii_email_27104397004f2c37b8b1] [pii_email_27393d9863f11e5c9e35] [pii_email_27700e3fc23711772552] [pii_email_2776f13cb4eb31324aa1] [pii_email_27a9164feacf61bed44f] [pii_email_27ce3b274fd81b34757e] [pii_email_27d0b623fa4fa07a175b]